Adicionado ao caderno com sucesso!!
bubble
Direct and indirect lighting pendant with thermoformed bottom diffuser creating a negative illuminated element. It provides general illumination in commercial and residential spaces, composing the space with its simple and clean design.
---
Especificações técnicas
Tipo de uso / Interno
Composição / treated and painted aluminum, translucent glass upper diffuser and thermomolded acrylic lower diffuser, one and a half meter PBP power cord.
Acabamento / microtextured polyester powder coating.
Observação / The fixing cables for this product have a standard length of 1.5 meters. For specific measures and/or different internal colors, check availability.
| | Code | Light source | Power | Beam angle | Luminous flux | Luminoues intendity | CCT | IRC | Socket | Service life | Auxiliar equipament | |
| --- | --- | --- | --- | --- | --- | --- | --- | --- | --- | --- | --- | --- |
| | PD.5179.1.23.E27 | A60 Led | máx. 23W | - | - | - | - | - | E27 | - | Tensão da lâmpada | |
| | PD.5179.2.23.E27 | A60 Led | máx. 23W | - | - | - | - | - | E27 | - | Tensão da lâmpada | |
Arraste para ver mais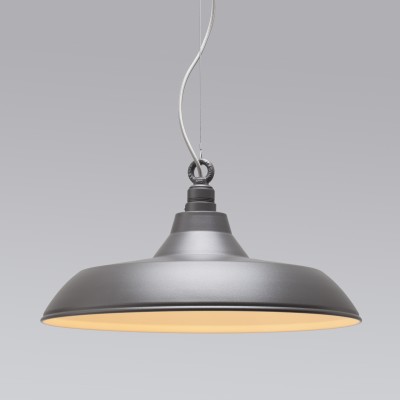 Industrial family, a reinterpretation of industrial lighting fixtures from the 1920s and 1930s…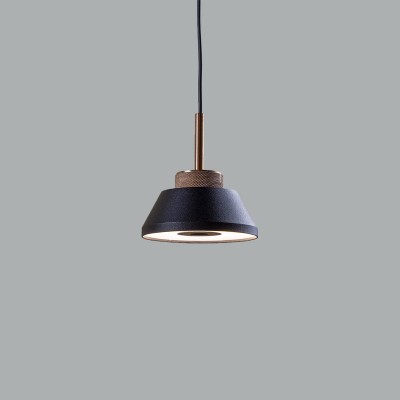 The charming atmo pendants have three design versions that reinforce the line's identity.…