Uncategorized
Lightfair 2023: Lighting around the world
During the week of May 21st to 25th, one of the most important international fairs took place in New York, the LightFair. Held at the Javits Center with over 300 exhibitors, Omega made its first appearance at the event with the support of Abilux, Lux Brasil, and SP Negócios. The fair aimed to provide a comprehensive experience and a unique opportunity for participants to connect and learn from industry professionals at the forefront of the lighting field.
This was another step towards the internationalization of our products and entry into the American market. Represented by directors Fabio Nagata, Akira Nagata, and Head of International Sales Ricardo Coelho, we presented a new line of decorative products specifically designed for the North American audience: the Atmosphere line. This line, born as a natural evolution of the Atmo system, explores the unique characteristic of light flexibility by expanding the range of applications to include table lamps, wall sconces, and pendant compositions.
Being present at LightFair for the first time ensured the expansion of our experience and relationship with the American market, thus strengthening our position as a Brazilian company committed to the quality of our products. The fair provided an environment to connect, create networking opportunities, and get acquainted with new cultures, further fueling our commitment to enter this new market.
Posts relacionados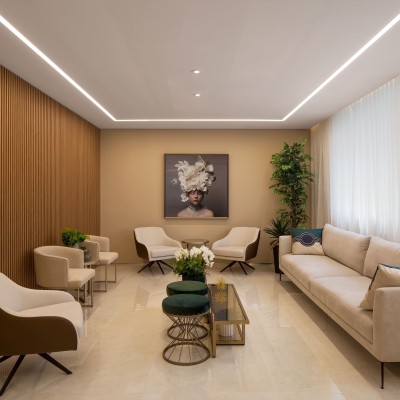 Linear profiles are an excellent lighting option, offering versatile solutions that provide a modern and discreet finish. Applications range from coves to geometric installations. Manufactured from extruded aluminum, they come in a natural finish or in colors from our palette.…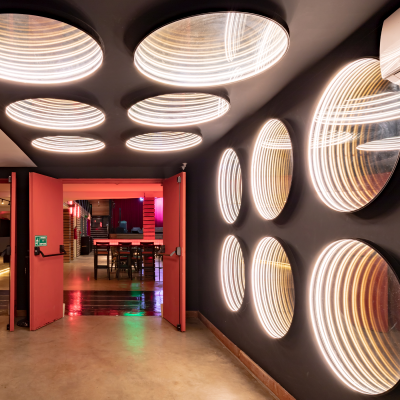 We know that customization goes beyond simply choosing colors; it's a deep dive into creating truly unique projects. The true magic of customization lies in our team's ability to understand and translate your vision into something tangible. Whether it's transforming…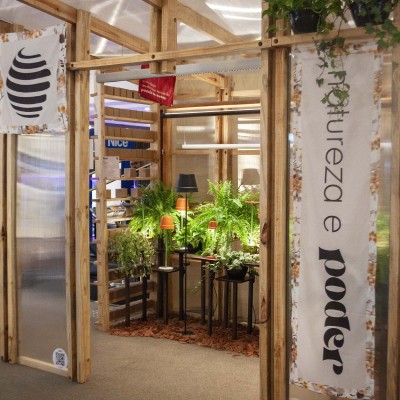 In its 14th edition, and for the first time with a preview of its exhibition area, the LEDforum took place from August 16 to 18, bringing the guiding theme of Context, proposing a comprehensive and conscious approach to light, illumination,…