Drop into the light | LEDforum.22
Between August 18 and 19, the long-awaited LEDforum took place, in partnership with Light Drops and Asbai, an event known nationally and internationally for offering content of lectures and activities of high technical and knowledge level, conducted by great names in the universe of Brazilian and international lighting.
After 2 years of pandemic, the face-to-face return of the largest lighting congress in Latin America could only be unforgettable and once again Omega Light was present at this time as an official sponsor.
With the proposal for reconnection, the event guaranteed 2 intense days with a grid focused on the importance of embracing pre-existences and learning new ways of relating to light. This year Omega was present with a stand totally immersed in the experience through the launch of 2 products.
Drop: The close observation of the everyday elements that surround us inspire the design of the drop luminaire. Its drop-shaped diffuser, referring to the element's light transformation and conduction properties, provides homogeneous and omnidirectional lighting, deviating from the aesthetic standard and light distribution normally found in linear lighting systems. It has a smooth light distribution and a satin touch and can be applied in pendant, overlap and sconce versions, with the possibility of use as a single element up to 2.81m or in continuous lines composition. Of sculptural character, its use as an element of space construction allows the application of corporate, commercial and residential environments.
Pux: Generated as an ideal tool for accelerating the Precious Plastic movement, the autonomous luminaire carries with it a sustainable design. Its surface is opaque, but lighting it reveals the honeycomb design, which connects the chemical construction of carbon with the natural elements of our daily lives. Manufactured from post-consumer plastic and with its steel and aluminum base, the pux has magnetic attachment, activation and touch dimming. Rechargeable, its autonomy lasts 5 hours with 100% use of light, with a charging time of 8 hours supporting up to 500 charging cycles.
The event featured the most anticipated closing party of the year, Lighting Lovers. As a tradition, we take our Omega Bar to conclude the week of light by further energizing the community. A light moment of fraternization that sealed all the knowledge, ideas and connections built in the previous days. We missed these meetings and we are already looking forward to LEDforum 2023.
Posts relacionados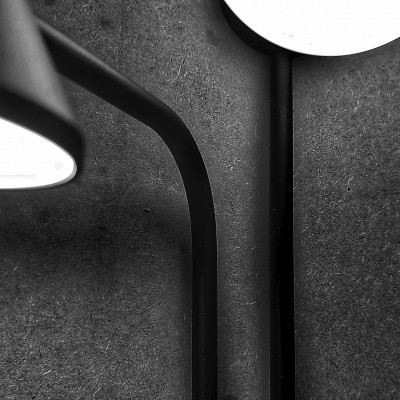 The Atmosfera collection is the natural evolution of system atmo. [caption id="attachment_11250" align="aligncenter" width="300"] atmo pendant. [photo: Marcelo Kahn][/caption]The Atmo collection was born from the natural vocation for miniaturizing LED light sources, combined with minimal use of raw materials and…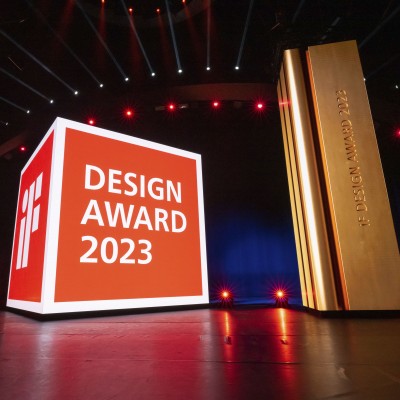 Since 1954, the iF DESIGN AWARD has been recognized as one of the leading quality seals in design. The iF seal is globally recognized as one of the most prestigious awards in the field of product design. And once again,…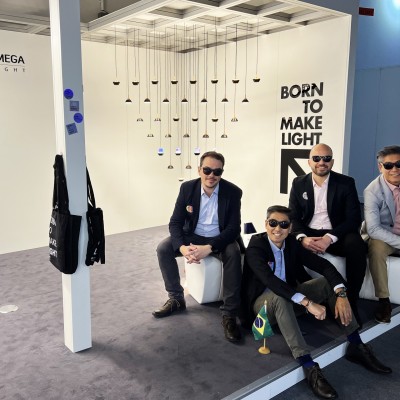 Between October 2 and 6, the largest lighting fair in the world, Light+Building, took place and for the first time Omega Light was present as one of the more than 1,300 exhibitors. With its exhibition at Frankfurt Exhibition Grounds, the…