Adicionado ao caderno com sucesso!!
peg
The linear design with direct and indirect light allows for an individual and customizable composition, with accessories made from reforested wood that enchant and contribute to creating diverse environments, full of light and personality.
---
Technical specifications
Type of use / Interno
Composition / Perfil em aluminio tratado e pintado.
Finishing / Pintura pó poliéster microtexturizado.
Observation / -
| | Code | Light source | Power | Beam angle | Luminous flux | Luminoues intendity | CCT | IRC | Socket | Service life | Auxiliar equipament | |
| --- | --- | --- | --- | --- | --- | --- | --- | --- | --- | --- | --- | --- |
| | PG.0020.1.LED | Módulo LED | 14W | - | 1301lm | - | 3000K | >80 | n/a | 50.000h | DRIVER 220VDC | |
| | PG.0020.1.LED | Módulo LED | 19W | - | 1625 lm | - | 3000K | >80 | n/a | 50.000h | DRIVER 220VDC | |
| | PG.0020.1.LED | Módulo LED | 14W | - | 1263 lm | - | 4000K | >80 | n/a | 50.000h | DRIVER 220VDC | |
| | PG.0020.1.LED | Módulo LED | 19W | - | 1752 lm | - | 4000K | >80 | n/a | 50.000h | DRIVER 220VDC | |
Arraste para ver mais
The close observation of the everyday elements that surround us inspire the design…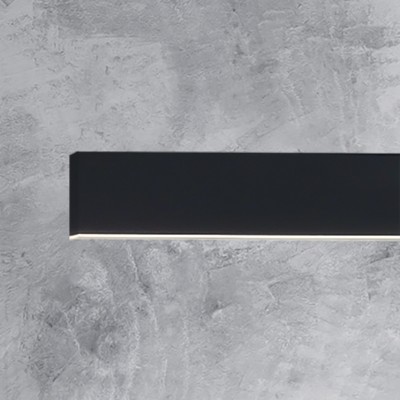 Gap sconce is a linear fixture with LED technology that provides the applied…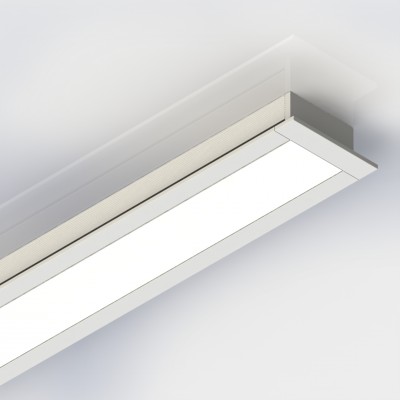 Recessed linear profile with translucent acrylic diffuser for use with LED strip. Lengths:…