our
essence
We believe in the transformative power of light. Our lighting products and services enhance the room, provide comfort, and create the best experience in architectural projects for diverse segments, including retail stores, shopping centers, hotels, museums, offices, hospitals, and homes.
We take care of the smallest details. We embrace technologies, innovative processes, and extremely high quality components to enchant and ensure the best result in each project. Our customers rely on dedicated service at all stages, from understanding their needs and developing customized products, to delivering the best solution and after-sales service.
Made
 in 
Brazil
 with the best 
technology
 in the 
world

"We take great pride in contributing to Brazil's economy, making a difference in the lives of our employees, and helping our customers achieve their goals."
Fabio K. Nagata
In 2021, we celebrated a quarter of a century. As we look back, we are happy to see that Omega Light keeps the purpose of the beginning of its history: to develop innovative and timeless products that creates bonds with its customers and surpasses the demands for high technical and design performance.
What has changed in these 25 years? Our industrial park has grown from 800 to 4,400 m2. We became reference throughout the country and began to expand beyond Brazilian borders – since 2015, we have exported to Peru, Chile, Bolivia, Paraguay, Barbados, and Trinidad and Tobago. From five initial partners, we are now one hundred employees in search of more sustainable and even more creative and technological paths.
There are many other achievements of the past 25 years to celebrate. Among them is the certainty that we continue to fulfill the dream of our late founder, Fernando Kaoru Nagata.
On November 22, 1996, Fernando Kaoru Nagata opened his second lighting company, Omega Light, along with his three sons – Akira, Fabio, and Hiroshi – and his colleague, Paulo Carlik. But this story began to be built in the 1960s, when Fernando started his career as a chandelier cleaner at the now extinct Lustres Pelotas, in São Paulo.
The young professional soon realized his ability for the sector. After several years at the company, he was promoted to commercial manager and began to envision new dreams. His first company, Lustres Projeto, took the lead in the lighting market during his administration. His two oldest sons, Akira and Fabio, and Paulo Carlik participated in this phase and experienced the company's daily routine.
After Fernando's invitation, Omega Light was born. Only one year after starting to curate and distribute lighting products, we realized that there was room to research and develop products with more quality, as well as customize lighting fixtures and create exclusive pieces for special projects. Therefore, we built our first factory, in Diadema.
Over the last decades, we have led evolutions and revolutions in the lighting sector. The future certainly still holds many novelties. The luminaire will always be the physical support, but our goal is to incorporate more and more intelligence and technology to the product, bringing more functionalities, services, and experiences to the final consumer.
After all, what is the legacy we are building? Besides believing in the transformative power of light, we understand that this transformation goes through a commitment to society and to the planet. We are strongly investing in circular economy and conscious consumption. Since 2014, we have incorporated sustainability into our innovation and design pillars. This is the culture we want to pass on to the next generations.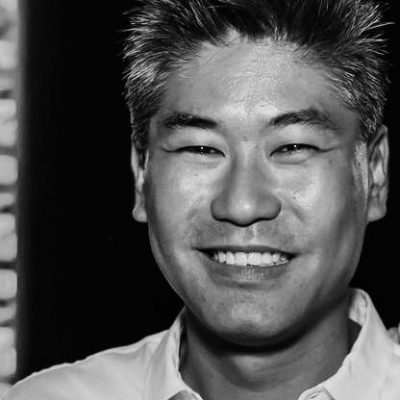 Akira Nagata
Commercial director at Omega Light, he is graduated in business administration and also in architecture and urbanism. He was president of Abiesv in the 2017/2018 administration and is currently a board member of the association.



Commercial director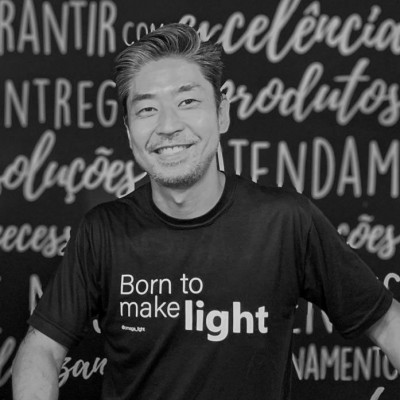 Fábio Nagata
Marketing director at Omega Light, he has a degree in business administration and interior design, and is an expert in natural and artificial lighting from FUPAM. He has an MBA in Economic and Strategic Business Management from FGV. Member of the executive board of Abilux since 2019.

Marketing director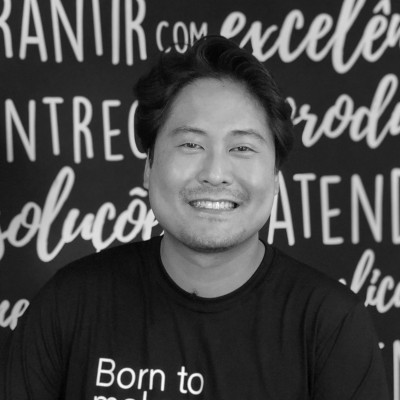 Hiroshi Nagata
Purchasing director at Omega Light, he is graduated in industrial design and has a Master's degree in Marketing from ESPM.

Purchasing Director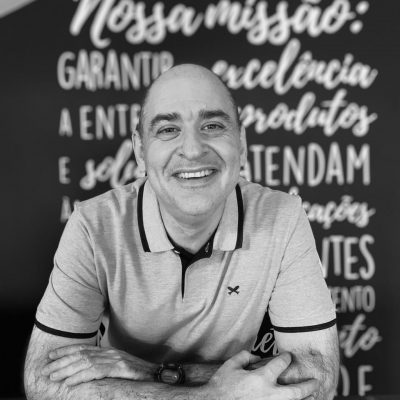 Paulo Carlik
Industrial director at Omega Light, he is graduated in electronic engineering from Instituto Mauá de Tecnologia.

Industrial Director
Our partners
We actively participate in the decisions of our industry and we keep a relationship with our associates in order to develop the lighting industry and generate more business for all players.