Bespoke: With every new idea, a new customization.
We know that customization goes beyond simply choosing colors; it's a deep dive into creating truly unique projects. The true magic of customization lies in our team's ability to understand and translate your vision into something tangible.
Whether it's transforming an existing product to meet your specific needs, creating a completely unique solution, or bringing a project to life from scratch, we're here to turn your ideas into reality.
This process, referred to as #Bespoke at Omega, is a service led by a specialized team and offers three levels of customization:
Product Adaptation
The possibility to customize all products in our catalog with unique finishes and light sources according to your project.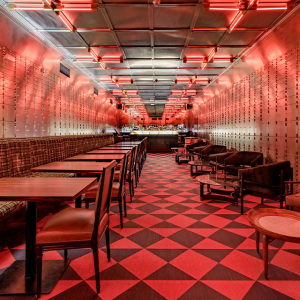 Bar do Cofre – São Paulo
Lighting Design: Lit arquitetura e iluminação
Arquitetura: Lab Arquitetos
Fotografia: Marcelo Kahn
Exclusive Solutions
Here, products become more personalized as we tailor them from the fixation, size, to the combinations of your interest. Our production process is adjusted based on these specifications, and new exclusive products are generated specifically for your project.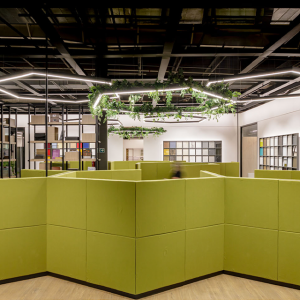 L`espace AD – São Paulo
Lighting Design: Rafael Leão
Arquitetura: Mauricio Queiroz
Fotografia: Marcelo Kahn
Bespoke
We understand the uniqueness of each project, which is why we have professionals in the creation and development of customized and exclusive products. They leverage cutting-edge technology to capture your idea and transform it into a completely new product, created from scratch based on the specific needs of your project.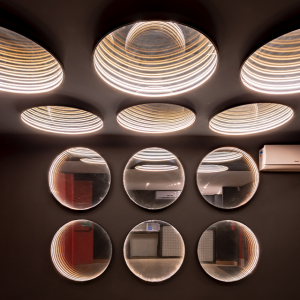 Comics – Tocantins
Lighting Design: Carolina Ciola
Arquitetura: Studio ió Arquitetura & Lighting Design
Fotografia : Marcelo Kahn
Every detail is a piece of the puzzle that makes up the individuality and customization of those who conceive the project. It's a collaborative process where your aspirations and our expertise intertwine to create something beyond the ordinary.
Our team is ready to be part of this creative journey alongside you. Come with us and discover how customization can be the key to unlocking a world of unique possibilities. Your vision is our starting point.
Posts relacionados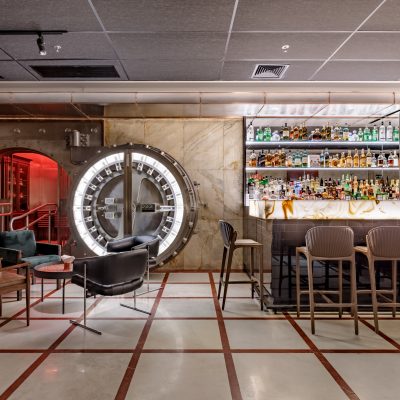 Little by little, with the mandatory precautions due to COVID-19, São Paulo's nightlife is returning to as close to normal as possible. Restaurants and bars open with preventive measures, such as social distancing, mandatory use of mask, and hand sanitizers…