From Inspiration to Honor: We are Three-Time Champions at the IF Design Award.
Since 1954, the iF DESIGN AWARD has been recognized as one of the leading quality seals in design. The iF seal is globally recognized as one of the most prestigious awards in the field of product design. And once again, our Head of Product, Ricardo Fahl, was present at the award ceremony at the Friedrichstadt Palast theater in Berlin.
This year, the award-winning project, Ubá Pendant, won in the product discipline and lighting category. Ubá, with its design inspired by canoes carved from tree trunks, features continuous lines of light that are both lightweight and delicate. It stood out among a jury of 133 members consisting of independent experts from around the world. The competition was intense, with nearly 11,000 entries from 56 different countries, all aiming to receive the highest honor in global design.
With this latest achievement, we now have a total of three iF quality seals for three different luminaires: PEG, atmo, and Ubá. To celebrate this accomplishment and the honor of being three-time champions, Ricardo Fahl joined other notable professionals in the design industry on the evening of May 15th for a glamorous celebration at the Friedrichstadt Palast theater in Berlin.
With each award, we become more certain that the path we want to pursue is the one we continue to follow, inspiring and being inspired by people who value and believe in the power of design.
Posts relacionados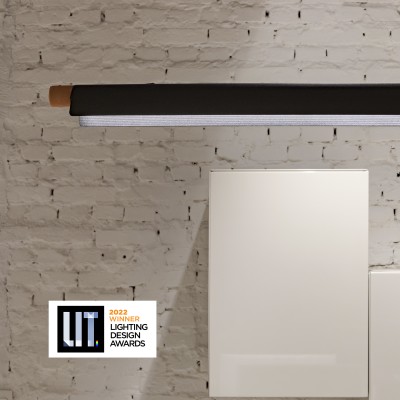 11/24/2022 – Omega Light was awarded this year's LIT Design Awards™, one of the most important design awards on the world stage. The award-winning project, ubá, conceptualized by our head of products, Ricardo Fahl, won in the linear lighting systems…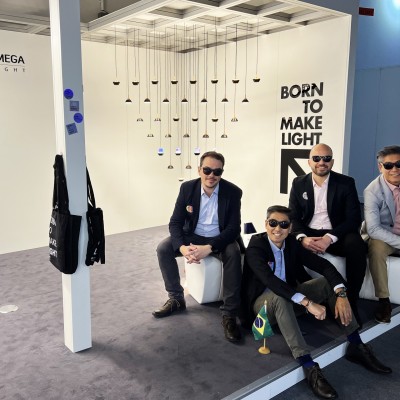 Between October 2 and 6, the largest lighting fair in the world, Light+Building, took place and for the first time Omega Light was present as one of the more than 1,300 exhibitors. With its exhibition at Frankfurt Exhibition Grounds, the…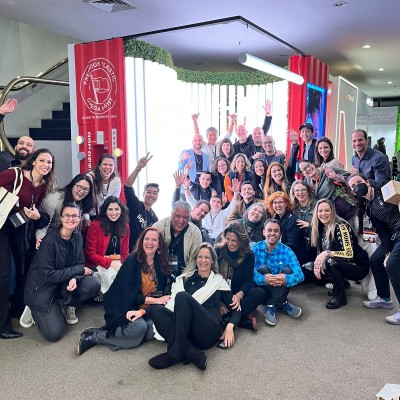 Between August 18 and 19, the long-awaited LEDforum took place, in partnership with Light Drops and Asbai, an event known nationally and internationally for offering content of lectures and activities of high technical and knowledge level, conducted by great names…